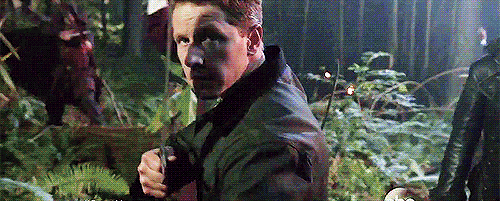 Heart Of The Truest Believer
As Emma, Mary Margaret, David, Regina, Mr. Gold and Hook enter Neverland to search for a kidnapped Henry, they're greeted by a school of not-to-friendly mermaids who threaten to end their search before it begins; Henry finds himself on the run from the Lost Boys with another escapee from Peter Pan's encampment; and Neal, recovering from his wounds, travels through the Enchanted Forest with Mulan in an attempt to learn the fates of Emma and Henry, on the Season Premiere of "Once Upon a Time," SUNDAY, SEPTEMBER 29 (8:00-9:00 p.m., ET) on the ABC Television Network.

"Once Upon a Time" stars Ginnifer Goodwin as Snow White/Mary Margaret, Jennifer Morrison as Emma Swan, Lana Parrilla as Evil Queen/Regina, Josh Dallas as Prince Charming/David, Emilie de Ravin as Belle, Jared S. Gilmore as Henry Mills, Meghan Ory as Red Riding Hood/Ruby, and Robert Carlyle as Rumplestiltskin/Mr. Gold.
The one-hour recap special,
Journey to Neverland
, promises to not only "explore the new series in a way that will bring new viewers up to date, but which current viewers will also find illuminating." The special will take a look at a few big storylines, including Emma and Snow White's separation from their family in post-curse Fairy Tale Land; Cora's plan to eliminate Rumple and become "The Dark One"; the big Neal reveal of him being Henry's father; Greg and Tamara kidnapping Henry; and Neal's fate when he's found by Aurora, Mulan, and Prince Phillip. Additionally, "backstories and secrets" of our favorite characters will be reveal, and it will also offer a glimpse into the trek to Neverland in Season 3. The special airs tonight at 7 PM EST on ABC.
Please be respectful.

Feel free to comment as you watch the special and the premiere.

Save your thoughts about spoilers, potential storylines, characters you want to see, etc. for the Speculation Post on Tuesday.

HAVE FUN!!!